Marini is a leading furniture design and manufacturing firm we were given the task of developing their corporate identity. When we take on branding exercises we like to explore as many design approaches as possible. This opens up the potential for something truly great to emerge. We then distill the concepts down and present our ideas to the client. Here's an example of two options we created for Marini.

Option 1
The first option presented here spoke to their Italian roots. We created a bespoke typeface to use as headline type which complimented the clean minimalist designs. It was heavily influenced by 1960's Italian automotive design.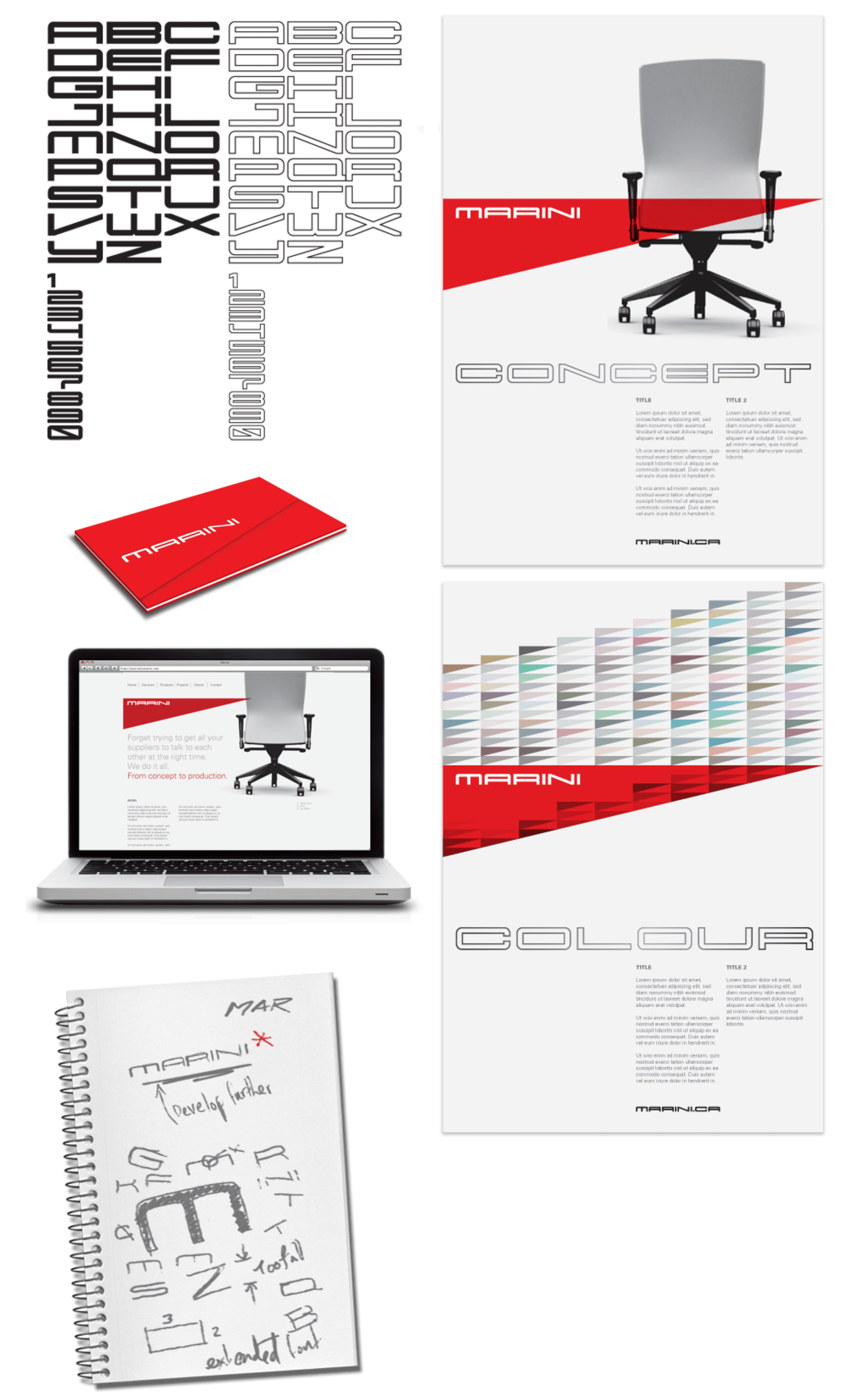 Option 2
Marini was looking to promote the fact they are not like other corporate furniture makers. They use new materials and processes. They wanted to play up the personality of their company, and attract new clients like freelance designers and architects. So for the second option we chose a much more colourful and vibrant route.